Digital Content
Writing.Management.Analytics
What clients say
"Thank you for helping us get 15,000 leads!"
"Rowan is a master of content strategy — he designed a perfect editorial calendar"
"Understands technology better than any marketer I've worked with"
"Great at training and tries to teach whatever he knows. He turned our team into SEO content writers"
Client Work – Some Featured Projects
I was fortunate enough to work on the Tiffany.com site as a Sr. Web Developer at Oven Digital. I also worked on its non-US counterpart sites. 15 years on, Tiffany & Co.'s web presence has remained conceptually unchanged in terms of design and UX and is one of the most outstanding and successful enterprise e-commerce websites. Tiffany & Co. was an eight-figure, multi-year engagement that yielded a highly profitable online retail presence at a relatively early time period. The enduring success of the Tiffany websites, which traded on minimalist UI, top-line photography, personalized content, and email social sharing, has served me throughout my career as a frame of reference for what excellent Digital Commerce and User Experience looks like. Among the initiatives I led was a design and coding project that let users send friends a customized HTML email message that incorporated Tiffany's superb product photography.

PetSmart Charities is the nonprofit arm of PetSmart Inc., and has a tremendous impact on pet welfare in North America, both as a sponsor of animal welfare programs and as a major grantmaker to thousands of animal welfare organizations. Our teams worked together with PetSmart Charities to revitalize their online presence with an enterprise Drupal implementation closely synchronized with propriety Luminate CRM and E-Commerce, Salesforce Luminate and many other powerful marketing and commerce tools. Over a series of several years, I worked with PetSmart to lead the rejuvenation and revitalization of their digital presence, overseeing a dramatic increase in fundraising and engagement with the public.

First, as a consultant for solutions for Blackbaud, engaged by the University of Chicago  to build an alumni portal on its Sphere SaaS  platform, and then as an independent consultant, I  helped  design technology solutions that met the demand for increasing alumni participation, networking, and fundraising revenue. The main challenge was how to build an online presence that catered to both younger and older generations of alumni.

Proceeding from that larger constraint, an interesting problem was the need to let students who registered online for accounts self-verify themselves, using either a social security number, a student ID number, or various other forms of proof of identity. This way the University of Chicago could involve the maximum number of students in the most economical way possible. As with other projects for alumni and membership organizations we had to create a complete digital experience, such that communications and events, whether conducted by a website, app, phone or in person, be synchronized among themselves in a holistic fashion.
Notes & Observations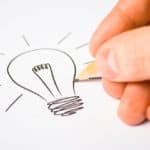 David Ogilvy once said, "Drayton Bird knows more about direct marketing than anyone in the world." Wow, not a bad testimonial. Naturally, I tend to pay attention to what Drayton Bird says, especially when it has to do with my line of work, digital strategy. Not a bad idea to be able to have a good digital strategy definition.
About Rowan
Independent consultant specializing in paid search, SEO, technical content strategy, and web content writing/editing. Rowan has helped convert hundreds of thousands of people into patrons of products, services, and causes.
Digital agency background in content strategy, UX, analytics, and CMS/CRM technology consulting, including co-owning, building, and leading a 20-person agency.
Rowan has helped produce over 180 digital marketing and engagement initiatives for clients ranging from Tiffany & Co. and IBM to the University of Oregon and the Smithsonian.