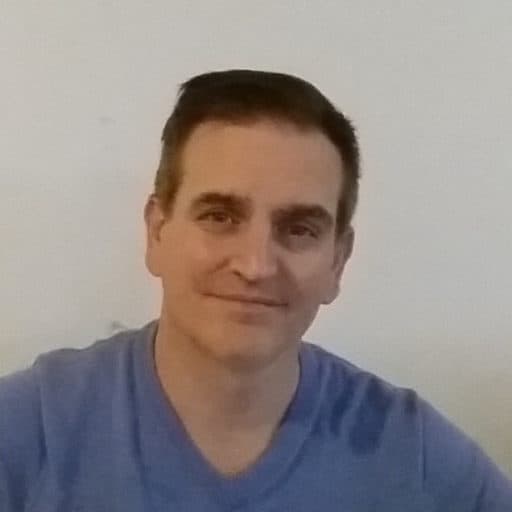 Rule #1: regular, reliable conversations with your potential clients – but how?
If your digital products & services firm didn't get more than 10 leads last week, sign up for my biz-dev advice and insights
Earlier in my career, I worked for clients like these:


Now I work for clients like these:
"Rowan's done an excellent job helping our agency with positioning and lead generation. Every contact we have with him, he is full of knowledge and resources. He always adds value! Working with him will deepen your understanding of your business and strengthen your strategy."
– Co-owner of a Digital Marketing Agency
"Unbelievable! Patient, smart, articulate. He really immersed himself in understanding what we do and the messaging we need. A talented website copywriter! It was truly a pleasure working with such a dynamic partner!"
– Executive Vice-President at Executive Search and Consulting Firm
"A very sharp, well-rounded, well-read, and personable professional who is easy to talk to and doesn't shy away from having a freeform conversation with you. Most marketers want to give you prefab solutions and just bill, bill, bill, and cut the small talk, but Rowan sees the bigger picture and is thoughtful to your concerns. Very intriguing insights were offered. A consummate professional."
– Owner of a Software-as-a-Service platform
Big corporations are a blight on humanity; let's steal their business.
By "blight", I don't mean merely that they are destroying the planet; I mean they are a blight on their customers. For the most part, they don't offer a good value, unless they are providing commodities. So if you provide marketing, advertising, software, consulting, or other high-value services, let's take their business away from them. The time has never been more ripe.
The Internet has been a mixed blessing; on the one hand, it's created new corporations like Google that seem more powerful than ever. 
On the other hand, it's created the ability for very small expertise firms to compete for corporate business. They can be their own publishers, their own multinationals, and their own advocates for change.
And by partnering with similarly-sized firms or solo practitioners, they can be comprehensive business solutions providers: software and other engineering firms, PR agencies, management consultancies, IT consultants, ad agencies, and marketing firms.
My role is to help these small expertise firm take business away from the Accenture's and Capgemini's of the world. That's partly because the latter are constitutionally incapable of providing the superior value-for-investment you can provide. And because the assertion that large, publicly held corporations reduce risk for their clients is a fallacy. But it's also because I believe in a world that doesn't revolve entirely around the corporate stranglehold on planet earth and its human institutions. 
To be sure, corporations have their role to play in our society, in the creation of value; they're great at mass producing cars and other consumer goods. But those of you who run expertise firms have your role to play too. A bigger role.
So let's create partnerships, take a bigger slice of the pie, create more value, and make more money.
But we have our work cut out for us. Join me.
By the way, you know what your problem is?
The problem is that content isn't copy. Content is what you put in a jar or a box. Copy is messaging that inspires action. All good marketing strategies balance content with copy.
This is why most services firms' websites end up being a waste of space/money. They operate on the fools-gold premise that an effective website is the outcome of design/UX, technical features, and content, instead of copy. So they don't focus on lead generation. 
Which is a shame because there is no more powerful marketing technology, strategy, whatever you want to call it, than your website with compelling copy – copy that sparks a conversation with your customers.
And because for a high-end services firm, ALL forms of lead generation, online/offline, outbound/inbound, word-of-mouth/complete-stranger, whatever the case may be, must go through your website.
This is why you should never hire a digital strategist who can't write. If you can't write out a strategy in copy that inspires action, is it really a strategy?
Same goes for positioning statements. You do "[X thing] for [Y type of customer]". OK, sounds like you just checked a couple boxes. Not compelling, not interesting. Your positioning statement itself need to inspire action.
Nothing destroys both inbound and outbound lead generation efforts like content where conversion copywriting is called for.
Why am I telling you this?
Copywriting isn't the end-all/be-all to lead generation, so why harp on it right off the bat? Let me back up. Most of my career I've been at digital marketing and technology firms; that's put me on over 200 large digital projects.
I also helped build my own multi-million dollar, 20-person consulting firm, from scratch, as a partner.
The agency world is full of talent, but the work it does usually lacks something:
1. Effective copy (#1 for a reason: it's rare)
2. Market/keyword research
3. Precise analytics
I've seen this lack in many businesses: SaaS and app startups, coaching/management consultancies, nonprofits & NGOs, UX and web design firms, dev shops, technology/IT consultants – and yes, even ad agencies and marketing firms!
Where digital marketing projects fail
Here's how projects get sidetracked:
● First, someone says, "let's redesign the website"
● OR, a new Director of Marketing is hired. Who says, "let's redesign the website"
● Tons of time and money wasted in discovery/planning meetings
● Over-focus on the web, at the expense of other marketing channels
And so on. Lots of talk, no action. Days debating color choices: "But I don't like green!"
The end result? A site redesign, instead of a *lead generation* redesign.
So the site becomes unimportant. It rusts.
Then 3 years later someone says, "I don't like the website. Let's redesign the website".
The cycle repeats.
How do we break this cycle?
We start by inserting positioning-based messaging into your site. We transform your business strategy into a market-ready copy. Is your offer worth it? Let's tell your customer why.
Not that we neglect UX design and technology. We just don't let it DRIVE your marketing strategy. Web design is not a strategy.
Copywriting by itself isn't either, but it's the essential mechanism for (a) communicating your strategic value as a business and (b) putting a business strategy into action.
So what's the magic bullet? The secret recipe? Is it a this "funnel" thing you might have heard of – or is it a special combination of this technology plus that ad channel?
Of course not.
Your entire digital presence is a lead generation funnel
In 1999, Seth Godin was the first to define inbound funnel marketing, in his book Permission Marketing.
Here's how that concept is usually defined today, thanks in part to the "Hubspot" jargon: 
(1) Attract strangers (SEO, blogging, ad copy)
(2) Convert visitors (Search and social ads, landing page copy, UX)
(3) Close leads (Web sales copy, UX)
(4) Delight customers (Email marketing copy, CRM, social re-engagement)
By the way, notice a pattern? COPY is everywhere.
But here's the point: it's not that funnels are bad or superfluous; there may be a use case for them. It's that your core need isn't a system, or a technique, or a trick. Your core need is good copy, throughout your digital presence.
We start with positioning-based messaging on your site, coupled with a single, persuasive call-to-action.
So we write good copy.
Not that we neglect UX design and technology. We just don't let it DRIVE your marketing strategy. Web design is not a strategy and neither is technology.
No one platform, technology, approach or channel will help your business grow more than another.
I often see a pattern, not just on Upwork but everywhere, where a business says, "we just need X". A funnel. A lead magnet. An Instagram presence. A Hubspot account.
It's this idea that there is a formula for marketing and that you just have to crack it.
THERE IS NO SECRET FORMULA. Your entire digital presence is a "conversion funnel".
I read the masters of copy: David Ogilvy, Rubicam, Caples, Hopkins, and others. They all say the same thing: there are countless tricks and tactics (that all marketers must learn), but there is no objective standard for how to apply them.
That's because you and your business are completely unique.
Join me
Articles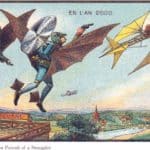 This article is about the importance of positioning to business development, especially for digital agencies. Whatever the hell that is. More on that below.   Someone recently asked this question on Quora: What has been the best B2B marketing tactic to convert cold sales leads to warm ones?   One of the best answers": "There is […]
Practice areas
Conversion Copywriting:
Ads, CTA's, Landing Pages
Drupal & WordPress:
Solution Design
CRM & Marketing Integration
Market Research & Analysis
I had the good fortune to work with a driven group at the Smithsonian, along with a slew of other outside designers, technologists, and communications experts, to materialize the Smithsonian's Global presence in digital form. Our initiative needed to let the American public and international partners in the Sciences and Humanities see for themselves the breadth of Smithsonian programs, projects, and operations around the globe.

I created the blueprint for an integrated Salesforce CRM and Drupal 7 knowledge management and marketing platform that allows Smithsonian staff to manage resources across a large and geographically disparate organization while publishing stories and program information on an ongoing basis. I also worked with an enterprise machine translation provider to integrate their platform with Drupal, making their site available in 5 languages.

The Nature Conservancy's Adopt An Acre program has been enormously successful for decades, and fundraisers wanted to capitalize on it by taking advantage of the flexibility of Drupal in combination with Web-based mapping.

I architected a technical solution that allowed conservation enthusiasts to adopt physical acreage in a Nature Conservancy preserve by pinpointing it on a map and associating a donation with it. Leveraging the flexibility of Drupal, the entire engagement experience took place on the website, which integrated with Google Maps, Authorize.net and Blackbaud's Convio CRM.

The National Oceanic and Atmospheric Administration's national headquarters needed a to better integrate the remarkable content and insight produced by its line offices, such as the National Weather Services. Among its key goals were to revitalize its image before the national American audience, improve its site search, and showcase line office work. I provided business analysis of the value and nature of NOAA's 20 year online publishing history and devised the architecture for a solution that allowed content contributors from multiple line offices and outside contributors to contribute to a rebirth of NOAA's digital presence in the present and for the foreseeable future.
About Rowan
I'm a digital lead generation expert with a global client base of privately-held B2B agencies, consultancies, and startups selling high-end solutions into primarily the US market.  I've worked with firms in Canada, China, Japan, The UK, Spain, the UAE, and Brazil – as well as the United States.
My approach calls for radically deep research to provide positioning-focused services and advice:
Creative paid search and inbound funnels
Strategic brand messaging
My digital agency background is substantial and includes co-owning a 23-person Drupal and integrated marketing firm. I also preside over Stampede, a collaborative agency which creates simple lead generation websites and other marketing assets in one day.
Over my career, I've contributed to over 200 digital marketing and engagement initiatives for clients ranging from the United Nations to Tiffany & Co. and the Smithsonian Institute, to small consulting firms and agencies you've probably not heard of.
In my personal life, I love dogs and rant about things like copywriting, positioning strategy, and how easy digital nomads have it these days.