Digital Content
Writing. Marketing. Analytics
What clients say
"Thank you for helping us get those 11,000 leads!"
"Rowan is a master of content strategy — he designed a perfect editorial calendar for our team."
"Understands technology better than any marketer I've worked with."
"Great at training and tries to teach whatever he knows. He turned our team into SEO content writers."
I was fortunate enough to help build a global digital commerce solution for Tiffany & Co. as a Design Engineer at Oven Digital. Long before their suburban brick-and-mortar strategy put a retail outlet in every upscale mall in America, Tiffany & Co.'s web presence provided the only way for a huge customer base to learn about and purchase its jewelry.

The project was enormously successful from day one. As a result, its aesthetic qualities and content strategy have remained unchanged. It was the first enterprise website to combine a minimalist UI with large, top-line photography. And thanks to its photography, it was a pioneer in email-based spread-the-word marketing. Tiffany.com has been the benchmark throughout my career for superior digital content, content strategy, and user experience. 

PetSmart Charities is the nonprofit arm of PetSmart Inc. and has a tremendous impact on pet welfare in North America. It sponsors animal welfare programs and is major grantmaker to thousands of animal welfare organizations.

Our teams worked together with PetSmart Charities to revitalize its online presence with an enterprise web and social media content strategy powered by Drupal. We integrated the new web presence with Luminate CRM e-commerce and email marketing tools, with outstanding results.

While I led PetSmart's digital rejuvenation, 11,000 new marketing leads were created − along with a 70% increase in traffic.

The opportunities presented by a multi-generational, evergreen alumni base are mindbogglingly complex. Especially when most alumni contact records have never existed in digital form. By leveraging digital engagement technology and strategy, the University of Chicago saw an opportunity. It could boost alumni participation, improve the value of the network, and streamline fundraising and membership revenue. 

A custom, private social alumni portal that did all those things. It even let former students "self-service" verify themselves online with a social security number or a decades-old student ID number. Solutions like that contributed to the evolution of the university's most powerful revenue stream and let former students continue to get value out of their alma mater.
What I Do
SEO & Conversion Copywriting
Integrated Marketing / CRM
Notes & Observations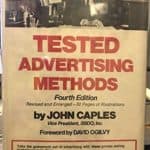 His go-to book on conversion copy and metrics Maybe you are like me in that you find marketing fascinating. If so, you might like to know about David Ogilvy's "secret weapon", as he called it. It's not collapsible nun-chucks, a switch-blade comb, or anything like that; it's a book called Tested Advertising Methods, written by […]
About Rowan
Rowan is a digital content consultant who works as a content writer and advisor. As such, he specializes in conversion copy, paid search that thinks different, and biiiig-picture content strategy.
He also assists consulting firms, web companies, and digital agencies with business development. He helps, for example, design digital marketing programs, recommend technology solutions, and write proposals. His own digital agency background is substantial and includes co-owning a 20-person Drupal and integrated marketing firm.
Over his career, Rowan has contributed to over 180 digital marketing and engagement initiatives for clients ranging from the United Nations to the University of Oregon and the Smithsonian Institute.
In his personal life, Rowan loves dogs and rants about things like conversion rates and metrics.
p.s. he's on a first-name basis with a great conversion-focused freelance digital copywriter (if you want your website to actually DO something).